Tips for a freelance writer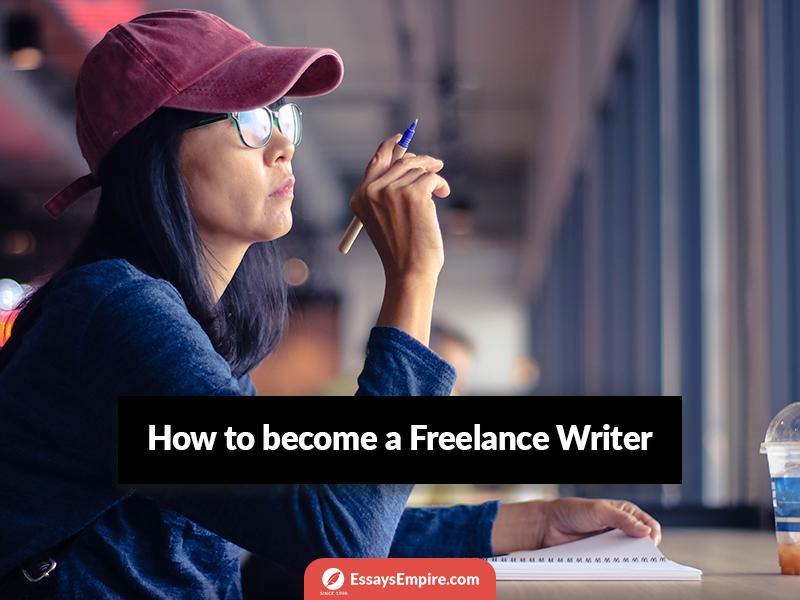 If you are ready to become a freelance writer, begin with crafting your portfolio. A personal website may help you attract even more clients. Do not forget about proper time management, as being a freelance writer means that you are in charge of everything.
There are a couple of methods to arrange your work and make decent profit of it. We will try to outline some major ones to help you get a better understanding of how to become a freelance writer.
What is your competence?
1
Identify the topics you are good at and can write about. Do not try to cover too many topics. You may get too overwhelmed with your work. Research of information on topics, in which you do not have any background knowledge, may be extremely time-consuming. Therefore, choose the fields you are passionate about.
2
Blogging is a great starting point. This niche offers true independence and demands a creative approach. Avoid being too general in your blog. If you are making a travel blog, add some information about virgin places people need to visit. Bloggers make profit by selling advertising space.
3
Copywriting is another field to work in. It is related to marketing and advertising. You will need to consult an experienced copywriter to get understanding of this type of writing job.
4
If you are comfortable with details, you may explore the field of technical writing. Companies always need a person to describe their products. This type of writing is recommended for quick learners and those already acquainted with technical writing.
Get 15% OFF
your first order
Attracting clients
1
A well-developed web site will help you attract new clients. They will have an opportunity to learn about your experience and expertise in writing. The web site should contain all vital information, like introducing yourself, emphasizing your skills, providing samples of your work or containing feedbacks from your previous clients. You can find a sample of a great site for a freelancer online.
2
A portfolio is a must have in this field. Clients would rather check samples of your previous work then trust mere works. Make a digital version of a portfolio to e-mail it to your prospective clients.
But if you are new to online writing jobs, you will have to spend some time preparing new samples.
3
There are numerous sites that help freelance writers get orders. Prior to using the site, look for any reviews from other writers.
Reliable websites usually ask for a resume and a writing sample. Make sure to clarify all the aspects of your work via the website if they are not answered in the FAQ section.
Some of the most famous sites are Writers Market, Upwork, and FlexJobs.
4
Use LinkedIn service to setup your own profile. It is an extremely popular service among employers.
95% of satisfied returning customers
Free extras on your request
100% privacy guaranteed
The largest source database
Editors' approval
Flexible discount program
Certified writers only
No AI-written content
Plagiarism report
Custom written papers only
Customer support 24/7/365
Free revisions upon request
Running a productive business
1
A freelance writing job is all about independence. You can work anywhere and anytime. If you plan to work at home, take time to set up a working area.
If you still plan to get out of the house and work outside or somewhere downtown, then a laptop would be a perfect choice for you. Keep in mind that this work demands a proper Internet connection.
2
As a freelance writer, you are responsible for proper time management. Plan all your work. Find the most productive part of the day and set it as your working time.
Planning is good for those who like to postpone their work until it is too late. Rescheduling the deadline shows that you are an unreliable person.
Set a suitable pay rate. Feel free to negotiate the final price if you have done something extra. You may also discuss the opportunity to get you payment in advance to avoid situations of not getting paid.
3
You are also accountable for paying the taxes on your own.
If you have an essay already written, our online essay editing service can help you with editing.